Snapchat, having launched in 2011 is a social platform that is still a bit of a conundrum to many marketers and brands alike. To give you a bit of background, in case you aren't familiar with this popular millennial mobile app: Snapchat is a super fun messaging app that allows you to send videos and pictures, both of which will auto-delete after a few seconds of a person viewing them. But the part that makes this app even more awesomely unique is that you also have the option of adding a caption or doodle to your pic or you can take a pic using one of the Snapchat filters available.  Send your pic (called a snap) to a friend or add your snap to your "story", a 24-hour collection of all your snaps that's broadcasted to the world or just your followers.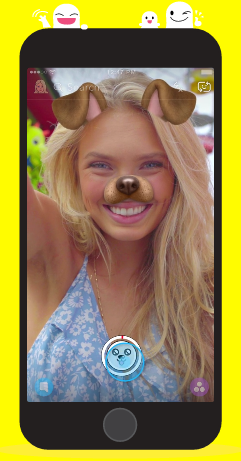 The reason why Snapchat seems like such a conundrum for marketers is because there is this missing link in understanding what the point of this platform really is and how to use it in a way that's going to capture their audience. This grey area makes it hard for marketers to take the plunge in fear of a campaign falling flat on its face. Platforms like Facebook, Instagram and Twitter are seemingly more straightforward and 'safer' in a sense. However, with Snapchat all you really need is come creative ingenuity and chutzpah to just go for it – and the possibilities will be endless (based on Snapchat having the right audience for your brand of course).
So to help a brother (or sister) out, let's take a look at some insights as to why Snapchat is so awesome and how we as marketers can use it in the best possible way!
More than 400 million Snapchat stories are created per day.
Total number of monthly active users is around 300 million+
Total number of daily active Snapchat users is 100 million
Number of snaps created everyday (Photos & Videos) is 1 million.
71% of Snapchat users are under 34 years old.
45% of Snapchat users are aged between 18-24.
Snapchat offers advertisers some really awesome ad products, but before we get into that let's take a look at all the awesome free ways a brand could use Snapchat. It's all about real time marketing, and building brand awareness and interest around your brand in a fun unconventional way.
Provide access to live events, as well as behind the scenes footage E.g. SA Fashion week
Offer promo codes or discounts to the fans who watch your entire Snapchat story, or ask them to take a snap while holding your product. Room to get super creative here. Check out this case study from Grubhub to see an awesome example of how they did it!
Partner with influencers – you can capture a much larger audience because your content will be viewed by both your followers and the followers of that influencer. It's one of the fastest ways to build a huge audience of your own.
Launch products or build anticipation around something – people want to be the first in the know, it makes them feel exclusive and creates excitement.
Snapchat doesn't have the option to track results as easily as Facebook or Instagram but you are able to do the following:
Who's viewed a Snap
Who has responded to a Snap or story
Who's engaged with you via chat
Snapchat offers three very awesome ad products.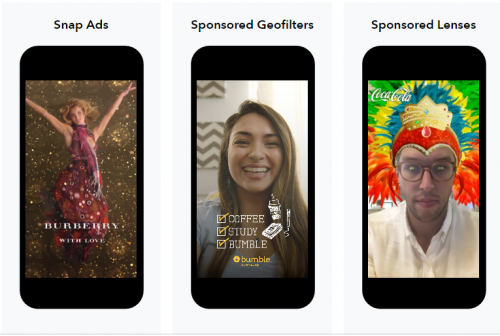 Sponsored Geofilters (available in South Africa) are creative pieces of fun art that can make the biggest impression. When Snapchatters in the location(s) of your choice take a Snap, they'll be able to see your Geofilter and use it to explain where, when, and why they took the Snap. Whether your campaign covers a specific location, a major event, or even a mall in a particular area, Geofilters allow brands to take part in the hundreds of millions of Snaps sent between friends every day in a very unique way.
Snap Ads (not yet available in South Africa) offer the power of sight, sound, and motion in a format that is perfect for mobile. Snap Ads begin with an up to 10-second vertical video, and then offer the option to add an interactive element one swipe away. Two thirds of Snap Ads play with the sound on, and all Snap Ads are full screen. You also have the option of adding a range of attachments to your Snap Ads (article, app install, long form video, web view).
Make the biggest impact as a brand with a Sponsored Lens (not yet available in South Africa)! Snapchatters will have the chance to play, send Lenses to friends or post it to Stories. Brand engagement taken to a whole new level! Have a look at Gatorade's Sponsored Lens for the Super Bowl here.
Snapchat is a platform that is still up-and-coming, it's not oversaturated like Facebook or Instagram which means engagement levels will be significantly higher than the latter. So what are you waiting for, get Snapchatting!
sources ©socialmediaexaminer ©entrepreneur ©adespresso ©omnicoreagency ©snapchat
images ©tradingfloor ©fortune